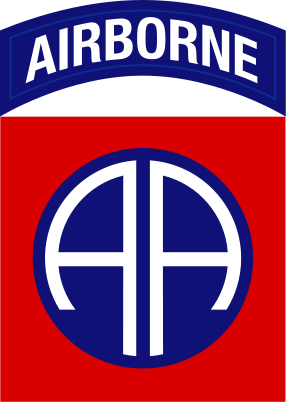 This is just a brief follow-up on Tom Blakey, the WWII Museum volunteer that took pictures with Calli, Paige, Kennedi and Ethan.
"I was only 22 on D0Day, serving with the 82nd Airborne Division. We dropped behind the lines at Utah Beach. Our orders were to take and hold a bridge. We held it, but the cost was high.
"I was one of the lucky ones--I not only made it through that day but through the rest of the war. Once the war ended, I came back, got married, and tried to move on. We had just done our jobs--I didn't talk about it much.
"After my wife died, I got the chance to come here. I began to realize that there are whole generations that don't know about D-Day, who don't understand how close the world came to losing freedom.
"If you've visited The National WWII Museum in the past few years, we may have met. I'm one of the volunteers who greet visitors and meet with groups who enjoy listening to my experiences during the war.
"And that's what the Museum does. They capture and tell those stories. Over and over again. Big stories, like how countries came together to plan D-Day, and little stories, like how a dime-store cricket clicker became a life-saving accessory behind enemy lines.
"I'm incredibly grateful that there are so many people like you to hep the Museum continue to capture and tell these stories. In the dark of those early morning D-Day hours, those cricket clickers brought us back together when we needed each other most.
"...Time is short; I'm 92 years old--I know that. I know, too, how important it is that the Museum continues to tell these stories."
Sgt. Tom Blakey
82nd Airborne Division